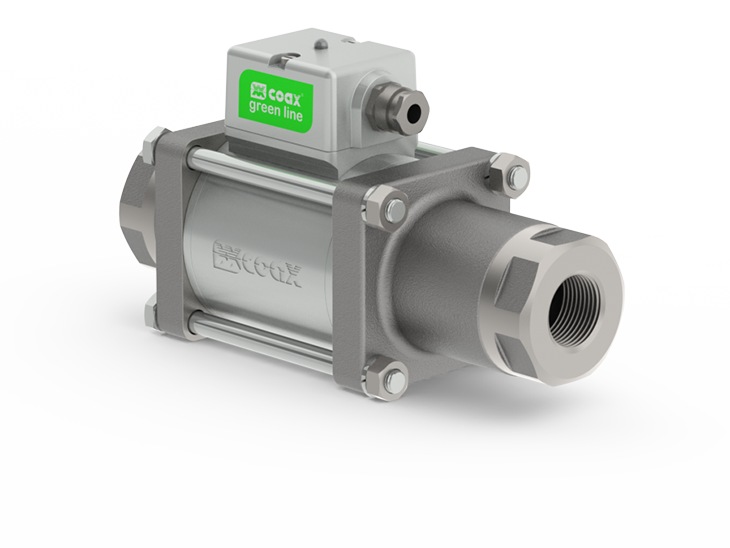 RMK/RFK valves of the green line™ series exemplified by the RMK 25 NC / RFK 25 NC
The green line™ series has been specially developed as an energy efficient series of solenoid valves. For this reason directly-controlled standard valves from müller co-ax have been paired with completely new, patented control electronics.
After the switching operation, the controller lowers the energy required to hold the control tube to an absolute minimum. Depending on the pressure level, the valves therefore need up to 80% less energy. This fact has very positive results for applications as a result of the lower energy costs, heat emission and better thermostability. The greenline valves are available in four different lengths of delay time for opening and closing.
These delay times can be set and modified by the customer at any time using a switch in the terminal box. Thus the valve opens and closes via electrical damping and prevents pressure shocks. So far this was only possible with externally controlled valves.
The valve has an optical position indicator as standard on the terminal box for the "open / closed" position. This position indicator is also available as electrical signal. The despensing mode is currently in preparation. By means of a setpoint value for example of 4-20 mA the valve stroke of the valve can be infinitely varied and held in position.